44CON Reloaded – get you dose of Information Security!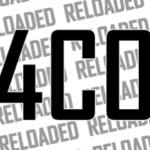 44CON is back! Make sure that you get your ticket, because information security is all about getting the edge over your adversaries. This is best done by keeping up-to-date. 44CON has the right schedule for you. It's full of goodies dealing with Kerberos, forensic code-breaking, attacks on e-ticketing portals, incident response with the Log4J showcase, kernel exploits, and sensibly using security scanners on AWS. The programme also features a hands-on exercise in the form of Trace Labs' Capture the Flag.
44CON begins on 15 September 2022 at 0915 (BST).