Administrivia – DeepSec 2020 Schedule, in-depth Articles, and Tickets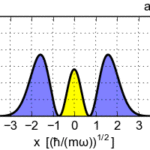 We have some news. The schedule for DeepSec is getting stable. 🎉 Juggling the presentations slots and keeping in touch with all speakers and trainers is always the most dynamic part of DeepSec events. The current situation puts an extra strain on the preparations. We intend to conduct as much on-site presentations as possible. So far only two trainings and selected talks will be virtual. The main part of the schedule will be physically on-site. Please note our updated counter COVID-19 measures document. We have some more features planned for anyone attending, because we want to keep you busy during the conference.
The ticket shop is online and waiting for your orders. We know that most people book late. Usually this is not a problem. Nevertheless we like to ask you to book early for DeepSec 2020 and DeepINTEL 2020. It helps by saving you money and by helping to plan ahead. This is especially crucial for the (non-virtual) trainings. We need to know how many seats will be needed, because we need to select a suitable room. So if you are interested in a specific training or want to attend DeepSec, then please let us know by buying tickets (or at least ask us for an offer 😎).
The following months will feature a more in-depth description of the trainings and the presentations. We have a mix of interviews and background articles ready for you. There is also a special set of articles in the works that covers the wonderful world of Internet (🕸), crime (🕵), and espionage (📡). These articles are meant to connect information security with a wider audience, specifically non-technical persons.