Administrivia: DeepSec Mailing Lists and last Call for our CfPs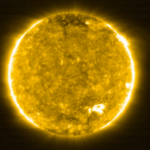 Summer is always a bad time for getting things done. Usually people are on holiday, sweat, relax, or travel for recreation. Things are different due to the Covid-19 precautions. Unfortunately our Call for Papers ends on 31 July 2020. This means we have to remind you about the deadline. We plan to publish the schedule in mid-August, so we don't have much choice to ask you again for research results, insights, incidents, weaknesses, helpful hints for defence, and more.. Tell us about your research. Keep our reviewers busy!
We have some additional information. We added a mailing list system to our infrastructure. The server is run by our event partners, the Crowes. So you can get news by raven, not only figuratively. The mailing lists we created are a tool to keep you informed. You email address will not be used for any other purpose than to inform you about all things DeepSec and DeepINTEL. The public lists are:
All lists are low frequency / high content, so you don't run into the typical information overload which other distribution channels feature. When subscribing you will have to confirm your email address.