Administrivia: Update on COVID-19 Regulations concerning DeepINTEL and DeepSec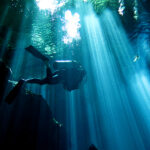 On 31 October 2020 at 1730 the Austrian government held a press release to announce new COVID-19 regulations. Since this press release was only the political message and the actual legally binding regulation is still not published we cannot give you an update yet. We don't know when the regulation will be published. Given these circumstances we cannot give you any more details, but we are working on it. We hope to have more details on Tuesday/Wednesday.
We assure you that we have contingency plans, because we expected this situation a few months ago.