Call for Papers Preparations, Social Media, and other Updates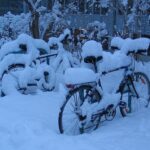 Our traditional Winter break has been a bit longer than anticipated. We are working on the call for papers for DeepSec and DeepINTEL 2023 (14 to 17 November 2023). The location has not changed, so we can focus on the content of the conferences. This is a good time to check if you are on our call for papers mailing list. If you like our regular reminders and updates, please subscribe or tell us what email address we should add.
Speaking of communication, the sabotage of Twitter continues. Today the APIs for posting content are limited to paid subscribers. This deliberately stops cross-posting content to Twitter from other sources. It affects updates from our blogs and updates via mobile phones, because we never used the official Twitter app (and will not in the future). Given our strong background in Free Software, we have created a Mastodon account. This blogs stays our main means of communication. The Twitter account will not receive updates any more (except if Twitter changes its stance towards the API). So please adjust your radar and include us to get further updates.
See you in Vienna!