Deadline for ROOTS 2019 Call for Papers extended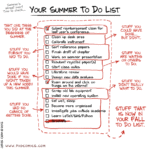 Good news for all academics haunted by perpetual deadlines: We have extended the Call for Papers of ROOTS 2019! We will accept late submissions for  the ROOTS review. However you have to submit your proposal until 23 September 2019! We need time to review, so don't be late.
If you are working on a research project and want to share your efforts so far with us, please consider submitting a project presentation via email. Last year we started to assign free presentation slots for project status presentations and feedback session. Research is a team effort, so getting in touch with colleagues can be very beneficial for your work and the work of others. Let us know what you are working on!