Debugging Information Security: Self Defence for Entrepreneurs
In our economy data leaks are a constant companion. That's the impression one gets when reading the news. Customer portals, online shops, digital communications, plans of products, personnel data, and more can be found in department stores throughout the shadow economy. Blind faith in global networks has indeed suffered in recent years, but companies and individuals still have a partially carefree attitude when it comes to the imminent risk their data is exposed to. "Who cares about our data?", is often said. This year's DeepSec IT Security Conference has some very specific answers to this question.
Duncan Campbell and James Bamford open IT Security Conference in Vienna
Duncan Campbell is a freelance British journalist, author, and television producer. Since 1975 he has specialized in intelligence and security services, defence, policing and civil liberty rights. In his opening speech he is going to illustrate how even producers of harmless products, such as rubber ducks for the bathtub for example, can become the target of criminals or an organized attack. But it's no longer just about individual companies. The steady progress of networking leads to events, which can be met only with a professional risk analysis. Nothing on the Internet is meaningless. Every single bit of information can be used for attacks. In defence, the IT staff in charge must muster at least as much creativity as their opponents.
James Bamford also talks about the impact of technological possibilities on companies daily lives. He gives a lecture on the world-famous wiretapping scandal in 2005 concerning Vodafone Greece. At the time, intruders compromised the lawful interception systems for telecommunications surveillance in order to eavesdrop on the mobile phones of Greek politicians and security forces. The investigation proved to be difficult, and only in February 2015 an arrest warrant for a suspect was issued. James Bamford will tell you all about the case, putting it into context of economic espionage.
Even if you're not opposing the omnipotence of services, there's no denying that Big Data has also found its way into the hands of attackers. It is both self-goal and means to an end, to spy on rivals, and ultimately to elegantly finish them off.
Entrepreneurs need to move with the times
IT Security conferences are no longer just for technicians. Ever since the discovery of the Stuxnet computer worm malware has made its mark on politics. Today networks, especially the Internet, are part of the infrastructure of all companies, from small, individual entrepreneurs to large corporations. The Internet of Things weakens the defence even further, because now vulnerabilities come as a bargain: freely delivered with cheap household appliances and consumer electronics. Thus, like vulnerabilities, Information Security has to become mainstream.
Therefore, the DeepSec conference makes every effort to ensure to bring together all those who are concerned – international security professionals from academics, government, industry, and the underground hacking community, customers and companies, researchers and entrepreneurs – in order to allow the participants to look at problems and their solutions from different angles.
Join in and visit the 9th DeepSec Conference!
It will take place on 19th / 20th November 2015 in Vienna.
Prior to the conference, on the 17th / 18th November there'll be workshops on topics of IT security, which we highly recommend in order to stay in shape, knowledge-wise.
About our Opening Speakers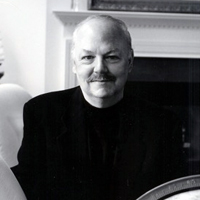 James Bamford is an American best-selling author and journalist who became known for his writings on US intelligence agencies, in particular the National Security Agency (NSA). Bamford has i.a. written for renowned newspapers such as The Washington Post, the Los Angeles Times, the New York Times Magazine, The Atlantic and Harper's Magazine. Moreover, Bamford worked as a producer of ABC World News and for several years as a guest lecturer at the University of California, Berkeley. In 2006 he won the National Magazine Award for his article "The Man Who Sold The War", which was published in the Rolling Stone Magazine.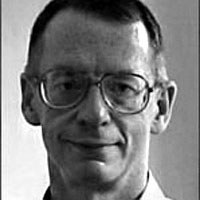 For over three decades, Duncan Campbell researched and produced detailed reports for television, print and online media. His contributions to issues such as state secrets, economic crime and medical fraud gained him not only prices and critical acclaim but also brought him some legal challenges. His best-known investigations led to major disputes with the British government. He was prosecuted under the Official Secrets Act in the "ABC trial" in 1978. 1987, he designed the controversial series "Secret Society" for the BBC (see Zircon affair). And in 1988 he revealed the existence of the Echelon program. In addition, Campbell has made himself a name as a forensic expert in the field of computers and communication data.