DeepSec 2016 Keynote: Security in my Rear-View Mirror – Marcus J. Ranum
Everything that's old is new again, and if you work in security long enough, you'll see the same ideas re-invented and marketed as the new new thing. Or, you see solutions in search of a problem, dusted off and re-marketed in a new niche.
At this year's DeepSec conference the keynote will be given by Marcus Ranum, who set up the first email server for whitehouse.gov. He will reflect upon over 30 years of IT security and make a few wild guesses for where this all may wind up. Spoiler alert: Security will not be a "solved" problem.
Marcus answered a few questions beforehand:
Please tell us the Top 5 facts about your talk.
I'll be talking about how the security market evolves from here.
I'll be talking about the relationship between security and management
It's going to be depressing.
I have been working in security since the mid/late 1980s and I don't think we have made any progress at all
I don't think we will make much progress in the near-term future, either.
Is there something you want everyone to know?
It's all about management cost.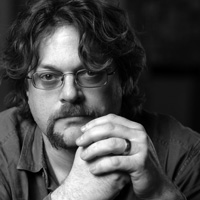 Marcus J. Ranum works for Tenable Security, Inc. and is a world-renowned expert on security system design and implementation. He has been involved in every level of the security industry from product coder to CEO of a successful start-up. He is an ISSA fellow and holds achievement and service awards from several industry groups.