DeepSec 2018 Conference "Smart is the new Cyber" – Preliminary Schedule published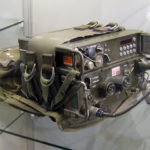 The preliminary schedule for DeepSec 2018 has been published. It took us some time to select and review all submissions. We cracked the 100 submissions mark, thus we are pleased that you made it very difficult for us this year. The number of slots for presentations and workshops has been constant. The number of content being submitted is steadily growing. So we hope we did a good job and that you find a pleasant mixture of topics (as pleasant as information security can get). All speakers have been informed. There may be some changes to the schedule which we will announce on our blog.
The abstracts of every presentation and workshop will be discussed in-depth here on the blog as well. We have asked the trainers and speakers some questions. As soon as we get the answers, you will find them here. Some will provide an article describing a specific aspect of the topic they are addressing.
The ticket shop is already being used. Now is the time to get early bird tickets and save some money. If you know some full-time students who are interested in information security, please let them know about our discount for academics. Given the rampant misinformation we need all the science we can get. The academic discount is also valid for the trainings. If you are interested in a specific training, please book the tickets as soon as possible! Not all trainers live around the corner, and they need to prepare their travel. Every year we have disappointment, and people need to switch courses. Do yourself a favour and make up your mind as soon as possible.
Looking forward to see you all in Vienna in November!