DeepSec 2019 – Call for Papers – Security Research Results wanted!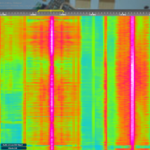 The DeepSec 2019 In-Depth Security Conference is calling for presentations and trainings. We are interested in your information security research. Since 2007 DeepSec has aimed to provide in-depth analysis of design flaws, vulnerabilities, bugs, failures, and ways to improve our existing IT ecosystem. We need more high quality reviews of code and concepts we rely on every day. Digital processing power and network connections have become ubiquitous. So the focus of this year's DeepSec will be on the Internet of Things (IoT), processing/moving data (small and big), infrastructure (critical and convenient), the statistics of data analysis (also called machine learning), real artificial intelligence (not statistics or clever use of Markov chains), and the current state and future of information security research.
Due to past and current geopolitical events affecting information technology and the security thereof the unofficial motto of the DeepSec 2019 Call for Papers will be  "Internet of Facts and Fears". Disinformation is part of warfare, and the information domain in the digital age has been a battleground for decades. We do not know if peak information war has been reached yet. However we do know that information security research has become a target in itself. A long time ago there was the discussion about full/responsible/no disclosure of security vulnerabilities. We have moved on, but issues of the past, such as the Crypto Wars, have caught up. The upcoming 5G networks raise the same discussions as their predecessors, albeit earlier than the roll-out is scheduled. If you have any input on these issues, please consider submitting your content.
The Reversing and Offensive-oriented Trends Symposium (ROOTS) 2019 will be co-hosted with DeepSec 2019 again. We still believe that sensible information security must be done scientifically. In addition we will provide a platform for research teams to present their ongoing work. Last year Mathias Zeppelzauer gave an overview about the work of the Sonicontrol team. We hope to give more research projects an opportunity to talk about their research goals.
Head to our CfP section and submit your presentation or training!