DeepSec 2019 Talk: New Tales of Wireless Input Devices – Matthias Deeg
You can't do much with computer without input devices. Microphones do not count, yet. This leaves the classic selection of human input. How secure are these devices? Did you ever wonder when typing, moving the mouse pointer, or attaching a presenting tool? Well, your questions will be answered at DeepSec 2019.
Matthias Deeg will hold a talk where new security tales of wireless input devices like mice, keyboards, presenters, and barcode scanners using different 2.4 GHz radio-based communication technologies will be presented that have been collected over the last two years.
Furthermore, SySS IT Security expert Matthias will present answers to unanswered questions of his previous wireless desktop set research and raise the awareness of security issues and practical attacks against vulnerable wireless input devices.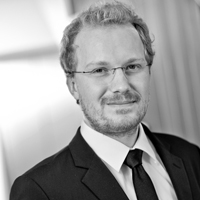 Matthias is interested in information technology – especially IT security – since his early days and has a great interest in seeing whether security assumptions in soft-, firm- or hardware hold true when taking a closer look. Matthias successfully studied computer science at the university of Ulm and holds the following IT security certifications: CISSP, CISA, OSCP, OSCE.
Since 2007 he works as IT security consultant for the IT security company SySS GmbH and is head of R&D.
His research results concerning different IT security topics were presented on different international IT security conferences (Chaos Communication Congress, DeepSec, Hacktivity, ZeroNights, PHDays, Ruxcon, Hack.lu, BSidesVienna). He also published several IT security papers and security advisories.