DeepSec 2020 Call for Papers is open!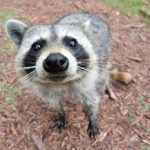 We are looking for presentations and trainings for the next DeepSec In-Depth Security Conference. DeepSec 2020 will explore the focus masquerade. Attribution is hard. To make matters worse for everyone connected to information security – masquerade is ubiquitously present in hardware and software. You might also call some of it disinformation, which was the world of the year 2019. Security-wise many things hide behind a façade. Disinformation is the tool of the trade these days. So DeepSec 2020 has chosen the motto "Masquerade" for this year. Tell us where the veils are, what camouflages are used, and expose the real threats!
You can submit your content via our call for papers page on our web site. We have also a special email address for content submissions. You can either use cfp [at] deepsec [dot] net (or just deepsec [at] deepsec [dot] net, because this email address is tied to a GPG key).
Not quite coincidentally DeepINTEL 2020 has also an open call for papers. Please submit your content by email to us. You are encouraged to (always) use (end-to-end) encryption when communicating with us.