DeepSec 2022 Focus Topics and an almost final Schedule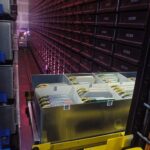 If you are a regular visitor of our conference or our blog, then you probably know about the different phases of our schedule. We are now in the preliminary stage. Reviews are still being done, and we sort out questions to and answer from our speakers. You may have noticed the free slots. These are still under review. Hopefully, we will have everything sorted out in the course of the next weeks.
DeepSec has some internal rules for reviewing presentation submissions. We usually do not accept persons of the same organisation, so that one organisation can have one presentation in the programme. This makes the reviews hard, because you always send us top quality material. We could easily conduct two or three conferences instead of one. For 2022, we have accepted multiple speakers from the cyber security team of Caucasus University. Their presentations are part of a showcase about their research topics and results. We have always tried to put the research into information security, and we hope you can find some time to chat with the researchers. We have already started to feature the presentations with blog articles to give you an idea of what to expect.
The focus will be on attacking desktop applications, a healthy dose of network technologies, operational security, using open source intelligence, flaws of artificial intelligence algorithms, and the relations between humans and machines. We have selected a mixture of content in order to help you to ask the right questions. Furthermore, we have some live demos with regard to industrial control systems and a competition to hone your OSINT skills. See you in Vienna!