DeepSec 2022 Talk: Communicative Incident Response – Hauke Gierow, Paul Gärtner
Crisis communication is probably the hardest part of communication to get right – and the most important. Combine this with a successful attack attempt on a company's network that completely shatters operation and you have all the ingredients for disaster.
But especially in situations like this, it is imperative to stay calm and remain in contact with the outside world. In this talk, we will relay best practices for crisis communication and how they specifically apply to IR situations.
We will show the best and the worst attempts to manage a crisis – and show that situations like this can reposition a company and build trust rather than loosing it.
We asked Hauke Gierow and Paul Gärtner a few more questions about their talk.
Please tell us the top 5 facts about your talk.
Preparation is key
A crisis always shows up unexpectedly and on Fridays – better be prepared
You don't build special operation forces during a crisis
Engineers and technical people play a key role supporting crisis communication
During an incident stringent and coherent communication is one of the most important things to manage the crisis well
How did you come up with it? Was there something like an initial spark that set your mind on creating this talk?
We usually see people thinking and speaking about crisis communication as a spontaneous thing that happens ad hoc, versus preparing well. So we think this topic should be treated like the proverbial iceberg, where 90% is under water and not visible for most people. It is the same with crisis communication.
Why do you think this is an important topic?
Cyberattacks are highly prevalent and most companies don't have a plan to address the incident itself as well as the communication side of it. We want to build awareness.
However, especially in a crisis, people have a high demand for information – be it partners, customers, or the press. So having a strategy for integrated crisis communication is key to keeping business and protecting the brand.
Is there something you want everybody to know – some good advice for our readers maybe?
There is glory in prevention! Really!
A prediction for the future – what do you think will be the next innovations or future downfalls when it comes to your field of expertise / the topic of your talk in particular?
Companies will take prevention seriously and will mitigate unnecessary harm (one can wish, at least) 🙂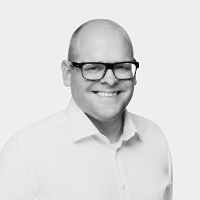 Hauke has been in cybersecurity communications for ten years – and currently leads the cybersecurity practice of PIABO, Europes leading agency for tech pr and communications. He served as head of communications at G DATA CyberDefense, was an editor at Golem.de and built the cybersecurity program of Reporters Without Borders.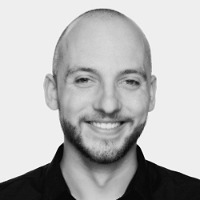 Paul is a communications professional creating narratives and visibility for international deeptech companies. As practice director he runs PIABOs communication activities for companies in the blockchain space. He likes to keep an eye out for anything new and innovative.