DeepSec 2022 Talk: Hey You! Get Off my Satellite! – Paul Coggin
There are many components and systems that may be targeted in a space system by adversaries including ground station systems and satellites. In this presentation we will discuss ideas for providing cyber resiliency in zero-gravity. Both theoretical and real-world examples of cybersecurity issues concerning satellite systems will be covered. This presentation will step through attack trees for targeting satellite systems. Recommendations best practices for securing satellite systems will be discussed. In addition, new ideas industry is currently developing for improving the cyber resiliency of space systems will be presented.
We asked Paul a few more questions about his talk.
Please tell us the top 5 facts about your talk.
Examples of real-world satellite hacking events will be covered.
Recommended best practices for securing ground systems, and spacecraft will be discussed.
Space ground systems are moving to the cloud.
The cloud is moving to satellites.
We may build data centers in lava tunnels on the moon!
How did you come up with it? Was there something like an initial spark that set your mind on creating this talk?
My primary areas of interest are networking, telecommunications, and service provider technologies. I have been studying how telecommunications companies use satellite networks for many years. In the process of pursuing my 4th master's degree in space systems, I began researching the convergence of space systems and cybersecurity.
Why do you think this is an important topic?
Space is extremely important to the world's economy today. Society very depends on satellite infrastructure for navigation and timing, agriculture, telecommunications, etc. It is estimated that losing satellite position, navigation and timing could cost the US economy over $1B per day. The loss of space capabilities to the international community would be immense.
Is there something you want everybody to know – some good advice for our readers, maybe?
Space systems are moving to the cloud, and the cloud is moving to space. We need to design security resiliency into the next generation of space systems from the beginning. We need to research and define best practices for performing threat hunting, incident response and forensics of these new space systems.
A prediction for the future – what do you think will be the next innovations or future downfalls for your field of expertise / the topic of your talk in particular?
If we do not properly secure the new space systems being deployed in low earth orbit (LEO) there is a chance that we may experience a catastrophe known as Kessler Syndrome where a collision in space results in a chain reaction which creates a space debris field that makes space unusable.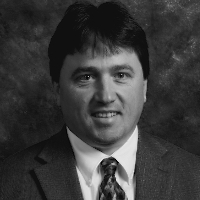 Paul Coggin is a Cyber SME at nou Systems, Inc. His expertise includes space systems, service provider, and ICS/SCADA network infrastructure attacks, and defenses, as well as large complex network design and implementation. Paul is experienced in leading network architecture reviews, vulnerability analysis, and penetration testing engagements for service provider, enterprise, space systems and tactical networks. Paul is a regular speaker and instructor at international conferences around the world. He has a BS in Math\Computer Science, MS in Systems Management, MS in Information Assurance and Security and a MS in Computer Information Systems. Paul is currently pursuing a MS in Space Systems. In addition, he holds numerous industry network and security certifications.