DeepSec 2023 – ENOMEM/EFBIG – Tickets sold out!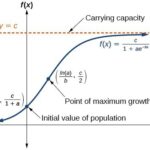 This is the first time for us. The tickets for attending DeepSec on-site at the conference hotel are exhausted. We have no room to spare. You can only book training tickets (i.e. training without the conference) or tickets for accessing the live streams. Existing orders are still valid and will be processed.
We have to take this step, because the space at the conference hotel gets too crowded. Furthermore, we have some limits regarding event security, and contrary to cloud platforms, we cannot sell more capacity than we have. Please consider accessing the live streams if you want to follow the presentations. You will also have the means to comment and ask questions. The stream access will also give you full access to all the recordings once we finished post-processing.