DeepSec 2023 Talk: Adding Intelligence into a Security Program – Catalin Curelaru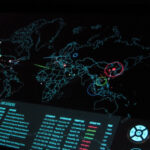 Cyber threat intelligence has become a critical security area for organisations trying to defend against threat actors. It is slowly making the shift from a buzzword to an actionable true program. But how confident are you as a security professional that you are moving in the right direction? Should a CTI program heavily focus on the APTs and ransomware groups, or could the focus be elsewhere?
The following presentation will walk you through an APT case, present some key prioritizations on what is relevant at a specific time for a CTI program and evolve as time goes on.
A reference case can be found online.
We asked Catalin a few more questions about his talk.
Please tell us the top 5 facts about your talk.
APTs,
Pandas,
Bears,
Visma Security Program,
Cyber Threat Intelligence "service"
How did you come up with it? Was there something like an initial
spark that set your mind on creating this talk?
The idea for this presentation on "Adding Intelligence into a Security Program" emerged from a combination of factors: some of our old cases and high-profile cyberattacks. These initial sparks, combined with a passion for the subject, drove me to develop a comprehensive presentation that could help organizations navigate the evolving security landscape more effectively through integrating intelligence into their security programs.
Why do you think this is an important topic?
In today's rapidly evolving digital landscape, organizations face an unprecedented challenge in securing their sensitive data and systems against an ever-expanding array of threats. Traditional security measures do no longer protect against sophisticated cyberattacks, and organizations must adopt a proactive and intelligent approach to bolster their security programs.
Is there something you want everybody to know – some good advice for
our readers maybe?
This presentation delves into the critical concept of integrating intelligence into a security program, emphasizing the role of advanced technologies, data analytics, and human expertise in fortifying an organization's defenses. Embark on a journey to fortify our digital defenses, harnessing the power of intelligence to protect what matters most.
A prediction for the future – what do you think will be the next innovations or future downfalls when it comes to your field of expertise / the topic of your talk in particular?
Through case studies, practical examples, and actionable insights, this presentation aims to equip attendees with the knowledge and strategies needed to enhance their security programs with intelligence. Whether you are an IT professional, a security practitioner, or an executive responsible for safeguarding your organization, this session will provide valuable insights into the dynamic field of intelligent security.
Catalin is a security generalist specialised in Infrastructure and Product Security areas with a sound knowledge of Security Operations. He works at Visma as a Security Operations Manager, enjoying his time in the Security Operations team providing technical leadership in various security areas, like Cyber Threat Intelligence (CTI) and building an Infrastructure Security Program through the Visma Security Program – VSP. Catalin is the OWASP Timisoara Chapter Leader where he aims to create a strong local security community focused on improving the application security world and creating security awareness. He also has several recognized certifications in the security field and in his spare time he enjoys reading lots of cool stuff, playing football, biking and hiking.