DeepSec and DeepINTEL 2021 concluded, Dates for Events in 2022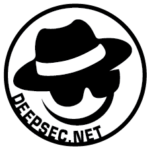 The last week was very exciting, Organising DeepSec and DeepINTEL 2021 right in the middle of changing regulation and travel restrictions was not easy. Both events were in in hybrid form with health protection measures. The pandemic has raised  a lot of questions on how scientific research impacts government, politics, and society. One of our main concerns is to put scientific methods back into information security. While nobody dies or contracts a disease when information security fails, there are parallels between warnings of experts and the lack of adequate means to protect the population.
We have some dates for your calendar. Please make a note and set your alarm for our events next year:
DeepSec IT & Law Convention – 26 April 2022
DeepSec 2022 Trainings – 15/16 November 2022
DeepSec 2022 Conference – 17/18 November 2022
ROOTS 2022 – 17/18 November 2022
As promised we stayed clear of Thanksgiving. You already know our trainings, the conferences, and the ROOTS symposium. We have a new event in April which aims to connect the world of information security with the law. In the wake of Edward Snowden's publications the late editor Frank Schirrmacher wrote an editorial comment titled Code is Law for the Frankfurter Allgmeine Zeitung (FAZ). Code or the Internet was never beyond the law as some politicians might want you to believe. In turn a lot of events after Edward Snowden's document have clearly shown that (geo)politics tries to change law, government, and society by using code. Incidents such as Stuxnet, the global surveillance technology, and the repeated attacks on secure communication. More details of the DeepSec IT & Law Convention will be published in January 2022.
As always, the videos of the DeepSec conference will be published on our Vimeo account.
We hope that you enjoyed DeepINTEL and DeepSec 2021. See you in 2022!