DeepSec Call for Papers Ended – Review Process – Melting Brains – Hard Facts
Year by year it is getting harder to review the growing numbers of submissions. Thanks a lot for your contribution! It's always a pleasure to read what you sent us. We have started to review as soon as you submit, but given the heat and the sheer number of submissions, it will take a few more days. We only have two days of trainings and two days of conference – which isn't nearly enough. We will try to come up with a schedule that covers current events, science, and threats of tomorrow.
Speaking of science, the Call for Papers for ROOTS 2018 is still running!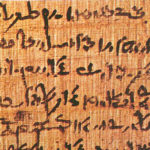 We like to see more solid research in information security. It's easy to get headlines or flourish on social media, but information security needs to do its homework. This means you have to get rid of bias, make sure your results can be reproduced, and most importantly be able to defend your claims with facts. Every year we get the same rock star/best logo/much-noise-less-signal discussion. On top of that someone writing about the newest may get something wrong, thus everything get worse very fast. The motto "Science First!" and the the birth of Reversing and Offensive-oriented Trends Symposium (ROOTS) parallel to the DeepSec conference was meant to combine information with security. Our work is based on observation, careful analysis, well-written documentation, and solid evidence. It doesn't matter if you believe that something works or doesn't work. In addition we should be open to analysis and question the wisdom and experience we all use every day. Maybe we missed something – if so, we need to know.
So, we try to keep our heads cool, not easy in the Summer heat, and we will continue to review what you submitted. Please relay the ROOTS CfP to everyone doing research. We'd love to have presentations about the results research in Vienna in November!