DeepSec / DeepINTEL 2021 Preparations – Save the Dates! Document your Projects!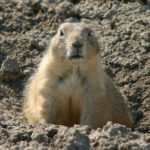 Usually we are radio silent during December and the beginning of January. This is due to some well-deserved rest, infrastructure updates (we run a lot ourselves), content creation (in our own projects), and the general Christmas holidays. The COVID-19 lock-down made it different to tell if there are holidays or not. Every day looks mostly like yesterday. We would like to change this. So please keep the following dates in your mind and in your calendar:
DeepSec 2021 Trainings – 16 / 17 November 2021
DeepSec 2021 Conference – 18 / 19 November 2021 (including ROOTS & ACOD)
DeepINTEL 2021 Conference – 18 November 2021
The Call for Papers will open soon and will be published here in our blog (along with push messages to Twitter and Xing). If you are interested in getting news to your email inbox, please consider subscribing to our mailing lists (or drop us a request and we will add your address). As for the format and the joy of travel: We honestly don't know how the second half of the year will look like. COVID-19 is still around and got some serious updates. Vaccinations are catching up (hopefully). All in all it looks just like your typical IT security situation, more or less. Just as in 2020 we have a plan A, B, C, and possibly D. Let's see how it goes.
Hope to see you in Vienna without the pixels!