DeepSec, DeepINTEL, and ROOTS Call for Papers still open!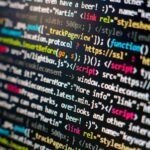 Did you find some interesting bugs lately? Have you broken something which wasn't supposed to be broken? Can you hack a nation state just by using a phone call? Do you dream of writing a smartphone app in Malbolge just for fun? If the answer is yes, then you should definitely submit a presentation for DeepSec 2022! We are still looking for your contribution. Share your insights, enlighten our audience.
We are also looking for talks for DeepINTEL 2022. We would like to explore the geopolitical side of information security again. Attacks on critical infrastructure, gauging capabilities of adversaries, digital operations in terms of disinformation, and strategic defence of digital infrastructure are the focus of our next security intelligence event. If you work in this field, please get in touch with us.
Security research is discussed during the next Reversing and Offensive-oriented Trends Symposium (ROOTS). We call out to all security researchers in order to submit their results and the state of their research. Past presentations gave deep insights into the field of security research. We would like to repeat this for 2022 in November.
Please spread the word! See you in Vienna!