DeepSec, DeepINTEL, and ROOTS in 2020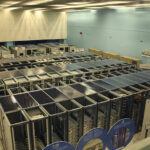 We took some time off to deal with the administrative side of running the DeepSec conference. Additionally some of us were engaged in project work. 2020 started early this time. There is a lot to do behind the scenes, especially in times where reading the news doesn't help you to navigate the rest of the year. We also finished the travel plans for the year, so we will have some information where and when to connect to DeepSec.
The most important information for you: There will be a DeepSec & DeepINTEL conference in 2020. There will also be a Reversing and Offensive-oriented Trends Symposium (ROOTS) again in 2020. The call for papers are in preparation and will open in two weeks. The dates are as follows:
DeepSec Trainings 17/18 November 2020
DeepINTEL Conference 18 November 2020
DeepSec Conference 19/20 November 2020
Reversing and Offensive-oriented Trends Symposium (ROOTS) 19/20 November 2020
We picked an earlier week not to clash with Thanksgiving again. This will also be the case for 2021, so you can enjoy your family dinner without having to think about information security (at least it won't be our fault).
As for the calls for papers and our ongoing support of researchers: There will be a Call for Applications for our DeepSec Scholar Program. If you have an idea for a research project or an interesting approach for a topic related to information security, then let us know. Applicants will be supported financially, get an opportunity to speak at DeepSec, and will be included in the "In Depth Security: Proceedings of the DeepSec Conferences" journal.
You can send us your submissions for the DeepSec training sessions right away by email, if you like. We intend to publish the trainings slots as early as possible to give our company attendees some room to manoeuvre. Unfortunately getting the green light to attend a training takes some weeks or months for some of us.