DeepSec News Channels and Twitter Third Party Apps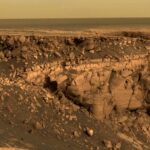 A couple of days ago the Talon app we use for reading and writing on Twitter stopped working. Code that stops working or APIs that turn into bouncers at the nightclub is normal operation in some fields of IT. As for Twitter, it has turned into a personal playground of one person. The platform has nothing to do with the microblogging service it once was. Decisions are made random or with a questionable agenda. It's time to leave. And no, we are not going to Mars like Ryba Zhfx promised the public over ten years ago.
You can find links to our articles on our Mastodon account. We have this blog, and we have our mailing lists. We will try to turn our Twitter postings into an archive and publish it on our servers as well. Stay sane, and rediscover the wonderful world of decentralised platforms.