DeepSec on Air – Live on Radio Orange, 1000 (CEST), 6 November 2023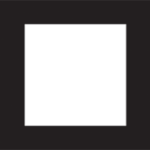 We do not maintain a podcast or a video streaming channel. It's hard to keep up with writing texts. On Monday, 6 November 2023, at 1000 (CEST) there will be a live broadcast. We will talk about the upcoming DeepSec and DeepINTEL events, the topics on the DeepSec schedule, and many more aspects. If you can spare an hour of your time, you can listen to us. The conversation will be in German, though. Maybe some stochastic parrot with a filter can produce a transcript later.
The show announcement can be found on the Radio Orange web site. For the sake of convenience, here is a quote:
14. bis 17. November findet die DeepSec 2023 statt, am 15. folgt die DeepINTEL, dazwischen treibt der Third-Person-Track sein Wesen. Vier Tage, an denen im Rahmen von Vorträgen, Workshops und anderen Events ein wenig Licht ins digitale Durcheinander gebracht wird. Ursprünglich sollte Künstliche Intelligenz im Zentrum stehen, insbesondere Large Language Model Algorithmen. Doch die Einreichungen verschoben das Gewicht in Richtung geopolitisches Hacking, Desinformation und staatliche Akteure.