DeepSec Support for BSidesLondon Rookie Track 2020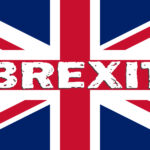 We will support the BSidesLondon 2020 Rookie Track again. Talents need our support, and information security research knows no borders and no perimeter (ask the pentesters!). So we would like to keep up the tradition of lending a hand, hopefully beyond 2020. The best rookies will get the chance to attend DeepSec and to hold a presentation there. If you want to be one of the rookies, then head to the Rookie Track CFP 2020. Submit your idea! Present your project!
In case you have a lot of experience and want to share this treasure with others, consider becoming a mentor for the rookies. The BSidesLondon Mentor Application 2020 is open. Presenting must be practised. However practice without proper training is quite difficult. This is where the mentors come in. To quote from the mentor application form: As a Mentor, you will be there to help the a Rookie take their initial idea from concept into a full 15 minute presentation. You are not there to write it for them but to help with things like presentation style (not 100 words per page at 8pt comic sans) and general support in things like how to practice before hand and what to do when they get on stage.
Mentorship is very rewarding, because you get to work with people who bring their own perspective into the play. Nothing is more dangerous for an open mind than stewing in your own grease. Being a mentor will give you an edge to fight the daily routine. It's not just for boosting the rookie's confidence.
In case you want to present, both the normal Call for Papers and the Rookie Track CFP are open. Looking forward to see you in London!