DeepSec Training: Black Belt Pentesting / Bug Hunting Secrets you've always wanted to know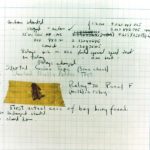 The Web and its technologies have become the perfect frontier for security experts for finding bugs and getting a foothold when doing penetration tests. Everything has a web server these days. And everything web server will happily talk to web clients. The components involved are more than just simple HTML and JavaScript. The developer notion of doing things full stack requires security experts to do the same. This is where our DeepSec 2019 training session Black Belt Pentesting / Bug Hunting Millionaire: Mastering Web Attacks with Full-Stack Exploitation by Dawid Czagan comes into play.
Dawid Czagan will show you how modern applications work, how they interact, and how you can analyse their inner workings. He will enable you to efficiently test applications, find bugs, and compile the set of information needed to fix the vulnerabilities. His workshop is targeted at software developers, security researchers, development team leaders, penetration testers, bug hunters, and software quality assurers.
You can register for Dawid's course online. Please get your ticket as early as possible, because the number of seats is limited.