DeepSec Twitter Account is scheduled for Deletion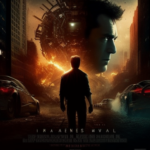 A passive stance to IT security doesn't always work. The same is true for "social" media. The DeepSec Twitter account is scheduled for deletion. We have saved all tweets and will publish them as an archive. Meanwhile you can follow updates from DeepSec and DeepINTEL on Mastodon, our blog, or our LinkedIn company site. No, we won't join BlueSky until it is out of its pre-gamma prototype phase.
So, please join us or subscribe to our mailing list(s).