Exploiting Race Conditions – Video Tutorial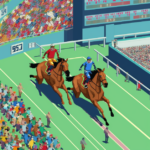 We updated our schedule. There are already some workshops for you. In addition, we have a video tutorial for you, provided by our trainer Dawid Czagan. It explains how race conditions work.
A race condition attack is one of the most dangerous and underestimated attacks on modern web applications. It's related to concurrency and multi-threading. Because of this attack, an attacker who has $1000 in his bank account can transfer more than $1000 from his bank account. This is just one example, but it clearly shows how dangerous this attack is.
In a free video Dawid Czagan (DeepSec instructor) will show you step by step how this attack works and will tell you how to prevent this attack from happening. You can find the video online. The full two-day training session has much more to offer, so consider joining Dawid Czagan's training Full-Stack Pentesting Laboratory: 100% Hands-On + Lifetime LAB Access (14-15 November, DeepSec 2023).