First DeepSec 2020 Trainings confirmed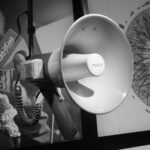 We haven't been idle in the past weeks. The Austrian government is reducing the lock-down rules to see how normal business and private life can go on. We take this as an opportunity to announce the first three confirmed trainings for DeepSec 2020. The preliminary descriptions can be found on our schedule web site.
Early Bird tickets are available. Given the unusual start into 2020 we ask you to consider buying Early Bird tickets (especially for the trainings). We are exploring special attendee tickets for remote attendance of the trainings. A more detailed description of the content of the trainings will follow in separate articles.