First DeepSec 2021 Trainings published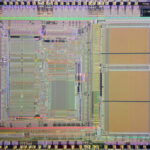 We dug through the submissions and selected trainings for the preliminary schedule. It's just the trainings, and the intention is to give you some information for planning the rest of the year. We intend the trainings to be on site at the conference hotel. We will also explore ways to offer a virtual training or to attend the course virtually.
The topics range from attacking modern desktop applications, in-depth network security (mobile networks and traffic analysis), penetration testing industrial control systems over to how to break and secure single-sign on systems. The entire collection of content aims to educate your IT department and your development team regarding the current state of affairs in companies with employees connected in home office. All technologies and tools are vital parts of the workplace. We included attacking industrial controls systems. Basic security principles are still not part of the ICS world. This facilitates security tests, but seeing protections fail will help you secure these systems.
In the course of the next weeks, we will describe every training in detail.
Take advantage of the early bird tariffs. Tickets are available in our ticket shop.