Getting ready for BSidesLondon – Support the Rookie Track!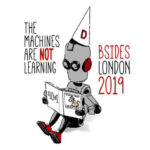 Deadlines are great. They serve as a great syscall. Everything must be ready and be written to disk. The schedule of BSidesLondon was already stored and forwarded. Have a look! It's worth it! The titles sound great. We recommend having some IPv6 as a starter (IPv4 is really getting scarce these days). The main dish should have some pieces of cloud platforms, RF hacking, SOCs, and power grid. Emotet, GPUs, and Windows Event Log forensics.
Don't forget to support the rookies by attending their presentations. They put a lot of effort into the preparation, and they have lots of interesting topics ready for you. The 15 minute slots are great to get an in-depth introduction into the topic. In addition the rookies rely on the feedback of everyone of you, especially the exploit-hardened veterans among you. Show them that you care by showing up!