Helpful Hints for writing Presentations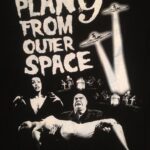 Today the call for papers for DeepSec 2023 and DeepINTEL 2023 ends. If you have some ideas, please let us know by submitting a proposal. Since we have a lot of experience with reviewing presentation outlines. Before you create a brief description of your mind-blowing talk, please have a look at our suggestions.
The title is important! Don't go overboard with cryptic memes, insider jokes, or movie titles. Not everyone will have the knowledge of understanding what the presentation is about. Your title needs to reflect what you are talking about. You can always use subtitles or a tag line if you really want to mimic film posters. Also keep it short! The 80 letter limit is not only for Usenet veterans. Long titles are hard to memorise. Your title should not replace the abstract.
The abstract is the next important part of your presentation description. Write concisely and easily to understand, even if you intend to talk about technical details. Everything can be summarised in "normal" language. Keep the details for your talk. Furthermore, please give the audience an assessment of how deep you intend to go into the details and what kind of knowledge is required. Think of rating the content in levels of beginner, intermediate, or professional. It helps the audience to gauge if the content is right. It also saves you and everyone else from disappointment.
Your biography is also part of your presentation. People want to know who you are and why you are qualified to talk about a specific topic. Don't brag! Describe what you did and what you have done. If you want to add information in nerd speech, consider using two paragraphs, one with the facts, and one with a more playful description.
So, now you are ready to write us your idea of your presentation! 😉 See you in November!