Last Call: DeepSec 2019 Call for Papers ends today!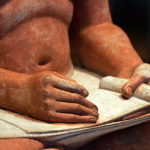 If you ware interested in presenting at DeepSec 2019, then you have 12 hours left to submit your proposal. It will get tough, because we have received a lot of submissions already, and we are currently hard at work reviewing all of them. Nevertheless your content counts! Submit your presentation or your research. Do not forget that your research can also be submitted for the Reversing and Offensive-oriented Trends Symposium 2019 (ROOTS) by using the ROOTS Call for Paper submission.
Your presentation about the intertwined world of geopolitics and information security for DeepINTEL 2019 should go via email to use. You can use cfp (at) deepsec (dot) .net or simply deepsec (at) deepsec (dot) net.