Aug 18
10
The DeepINTEL 2018 has been moved in time, not in space. DeepINTEL 2018 will take place on 28 November 2018. The day is the second day of trainings at DeepSec. DeepINTEL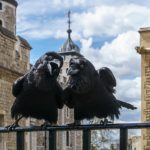 will be in parallel, and it will be for one day instead of the original two days. We had to moved because of organisational constraints. By moving DeepINTEL we hope to create a better placement for the security intelligence platform. In addition the DeepINTEL Call for Papers is easier, allowing trainers and speakers at DeepSec to contribute to the aspect of DeepINTEL with specific content.
In case you have some content for us: he focus for 2018 are stealthy and persistent attacks. This is the classic espionage attack vector, only with modern means. Ubiquitous networking, complex trust-relationships, and the increased flow of information (and code) is the perfect breeding ground for advanced and persistent threats. We would like to discuss past and present threats in this context without the hype. Essentially we like to focus on (industrial) espionage and methods of nation state actors. If this sounds interesting and you have something to say on this topic, please let us know as soon as possible.
---
Also published on Medium.