New health protection regulations for DeepSec and DeepINTEL 2021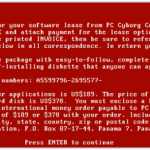 The City of Vienna has announced stricter regulations regarding conferences and restaurant businesses. This directly affects our conferences. Beginning with 15 November 2021, attending events requires a proof of either having recovered from a COVID-19 infection ("genesen") or be fully vaccinated ("geimpft"). This is called the "2G rule" because of the German words used for the terms. We will update our procedures for the conference accordingly. Our conference hotel has to follow the regulations as well. This means that you cannot attend either DeepSec or DeepINTEL with only a test (of any kind). There will be no exceptions. Further information can be found at the following links:
Some of the information web sites will get updates in the next days. Expect the information to be complete in the course of next week.