Opening & Keynote – DeepSec 2018 has started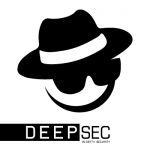 So, now is the opening and the keynote presentation by the magnificent Peter Zinn. This means that DeepSec 2018 has officially started. Since we do not live stream the talks, we will be away from the blog and mostly from Twitter until the end of the conference. Communication in meatspace has full priority. In case of urgent messages, use the contact information on our web site. We still use telephones, you know.
In case you are at DeepSec and wish to comment on content, discussions, or summarise a presentation, please do. Post it on Twitter and mention us (or use a meaningful hashtag), we will retweet and pick up your thoughts later on the blog.
Enjoy the conference!