Reminder – Call for Papers DeepSec and DeepINTEL 2023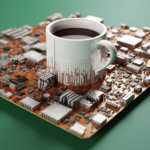 The Summer holidays may already be here, but we have something to think about over the weekend. The call for papers for both DeepSec and DeepINTEL 2023 is still open. It ends on 31 July 2023.
The focus for DeepSec will be on the use of large language model algorithms (we don't like the term artificial intelligence, because there are not cognitive functions involved in the current LLMs). How can these toys be used for offensive of defensive purposes? Can you improve existing security measures by adding LLMs? What are the dangers of these LLMs for your own digital assets? Let us know.
DeepINTEL is looking for all things security intelligence. The focus is on detecting and analysing attacks. Estimating the capabilities of (y)our adversaries is also of interest. In case you have some information on how to protect critical infrastructure, please let us hear what you can share.
You can submit your ideas by the web form on our web site or by email.