Reminder – Call for Papers DeepSec & DeepINTEL – Send your submissions!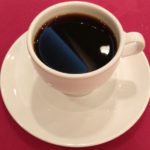 We have been a bit radio silent since BSidesLondon. This is due to the hot weather in Austria, the preparations for the next DeepSec Chronicles book, some interesting features for DeepSec, and of course because of the submissions we received so far. We have a shortlist for the trainings which we will publish in the next few days. The Call for Papers still runs until 31 July 2019. So if you have some idea of how to fix the SKS keyserver infrastructure, know something about nation state hacking, broke a couple of things, have angered software developers by putting their code to the test, or have some general and very specific information to share, then send us your submission!
The focus of DeepINTEL 2019 will be on the geopolitical aspects of information security. This issue came to life after we proposed it due to the ongoing trade wars and the impact of "cyber" war (i.e. information warfare) entering the mainstream arsenal of nations and organisations alike. If you have something to say, send us your your presentation ideas by email. The collected GPG/PGP keys are online in case you want to write an encrypted email.