Reminder: DeepSec and DeepINTEL 2021 Call for Papers is still open!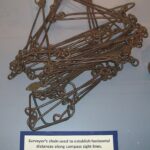 The year 2021 features some milestone anniversaries. Some of these anniversaries are tragedies. Others are milestones for change. A lot of them affect the world of information security. Technologies come and go, because more often than not we find better solutions. Implementations mature. Some don't. So let's take the anniversary of the RSA SecureID faux pas and combine it with the deleted tweet suggesting to replace TCP/IP with Something Based On Blockchain™. In order to grow and develop better applications, we should strife to improve how we approach the challenges of information security. Here is how we will do this. Read on.
The DeepSec and DeepINTEL 2021 call for papers are still open. If you have in-depth content or have some observations to share, please submit your ideas! DeepSec is a 100% blockchain-free zone, because crypto means cryptography. We are looking for quality presentations, your insights, your proposals to improve the current state of affairs in information security, and the vulnerability you found while analysing code and network transmissions. Let's hear what you have to say.
Our scholarship program is open for submissions, too. We like to hear about your project idea and your research.
The call for papers run until 31 July 2021. Make sure to drop by and leave your submission.