Reminder +++ DeepSec and DeepINTEL 2021 Call for Papers +++ Reminder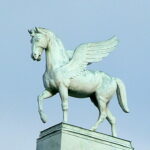 The call for papers of DeepSec and DeepINTEL 2021 have their first deadline on 31 July 2021. Use the remaining days to send us your idea for your presentation. We are interested in your research, your ideas, and your reports about new threats.
If you can't find the time for writing your submission in the scorching heat, let the Pegasus malware take care of your personal communication for a while. We passed on the opportunity to write about surveillance gone out of control, because we wrote about security failures regularly since 2007. That being said, the Pegasus malware is of course a hot topic for DeepINTEL. High-powered and unchecked surveillance software can do a lot of damage to businesses and national security. Code has a significant impact on society and politics alike. Let's hear your ideas.
Please use our CfP manager form for submitting your content. For DeepINTEL content, please use a direct encrypted message (see our contact information on how to do that).