Reminder DeepSec and DeepINTEL Call for Papers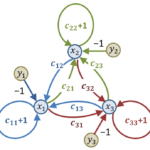 We have been radio silent for quite a while. This is not because of the lack of content or ideas. Information security has long attained mainstream status. We all rely on software and hardware all the time. Instead, we were stuck in administrative tasks. We have found a new location for the conference. In addition, we are working behind the scenes on code updates of our web page. The call for papers manager, the functions that create the schedule and render the website have aged. Speaking of the call for papers, it is still open!
We are looking for presentations about the current state of security. If you found a bug or a design flaw, let's hear about it. There are lots of applications out there. There must be something that's broken. CVE has room for 100000 security bugs per year.
Specific topics we are looking for are:
Bugs in infrastructure (hardware or software)
Industrial control systems
Internet of Things (IoT) – think networked gadgets everywhere
Networking
Security management and IT governance
Design flaws ("defective by design" or broken "secure by design")
Vulnerabilities impacting software development
If you have something to submit, please use our call for papers manager. We are looking forward to your ideas and hope to meet you in person again!