Return of the Penguin Challenge – ELF (?) Binary (?)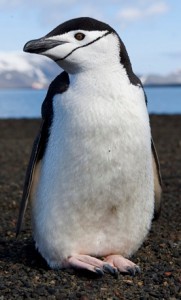 Our friends from BSidesLondon have set up a challenge for you. It's a little ELF binary with some odd properties. That's all we will tell you. Have a look for yourself.
In case you are forensically inclined, we might have a little Call for Papers email for you. There is a lot of strange code around in the Internet and other networks. Decoding what code does without getting your san(d)box blown apart is a fine art. We are interested in getting in touch with researchers in the field of malicious software and digital forensics. Software developers need to know what you have seen. So if you got some ideas, research, or interesting content, drop us your email address.