ROOTS 2018 Call for Papers – Deadline extended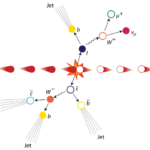 ROOTS' deadline for abstract submissions has been extended. The new deadline is the 17 September 2018. Authors will be notified by 30 September 2018. We need your camera-ready papers until 13 October 2018. Please spread the word. The Reversing and Offensive-Oriented Trends Symposium 2018 still accepts your research. We are looking forward to the results of your work. Information security is all about well-researched facts and reproducible findings. If you need some more time to prepare your submission, this is the time. Let us know if you need help when submitting.
The first European symposium of its kind, ROOTS aims to provide an industry-friendly academic platform to discuss trends in exploitation, reversing, offensive techniques, and effective protections. Submissions should provide novel attack forms, describe novel reversing techniques, or effective deployable defences. Submissions can also provide a comprehensive overview of the state-of-the-art, and pinpoint promising areas that have not received appropriate attention in the past.