Thanks for attending and contributing to DeepSec 2020!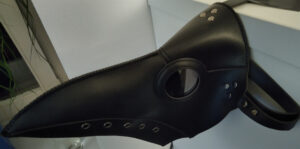 The past four days were quite busy for the DeepSec Organisation Team. We had to prepare the realspace implementation of our mission control in our office. We had to fight some gremlins in hardware and software, but we managed to create the stream feeds. We hope you enjoyed the presentations!
The streams were recorded, and we will start with the post-processing. Due to the dual-track – and the ROOTS event – one always has to decide which presentation to watch. In our long-time tradition attendees and speakers will get to watch the videos first (for quality assurance), and then we will release the whole DeepSec 2020 collection. We recommend your favourite lounge, drink, and company for watching the recordings later.
A very big thanks go to everyone contributing content, being part of the events, and attending the conference! Your participation means a lot, and we hope to meet you all in Vienna (again) in 2021!