The fine Art of Mentorship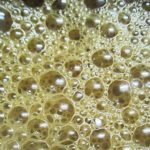 We will support the Rookie Track at BSidesLondon in 2019 again. This is a perfect way for rookies to get started on presenting at a conference. However it is much more – the stages before the presentation is held. Preparing for 15 minutes of talk will keep you busy for ten or twenty times the amount you spend presenting. It depends on the research you have to do, the illustrations you have to create, the code samples, the tests, and a lot more things that need to be sorted out. That's not an easy task. But you do not have to do it alone.
BSidesLondon is looking for rookies and mentors. If you have experience in IT security, being on stage for presentations, research, and preparing materials for workshops and talks, then you should consider applying as mentor for the rookie track. Call for mentors has started on 15 February. Rookies are already working on their topics, so help them present it. They will learn from your experience. You will learn from their questions and their perspective of approaching topics you might know inside out. Questioning yourself won't give you any new insights. Let others do this, and help them to benefit from your experience.
Since we also have presentations slots for young researcher, let us know if your are interested in being a mentor in general. We are planning to extend our rookie programme for the DeepSec 2019 and beyond. More details will follow.