Updated Health Protection Guidelines – Information about hybrid Configuration of DeepSec & DeepINTEL 2021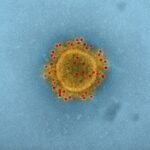 The City of Vienna has announced changes to the health protection regulations. The regulations are still not in effect, but we expect them to be in place in the course of the next week. The city council is more strict than the rest of Austria, so make sure to update on local regulations. We have updated the health protection document on our web site. Basically the access to the conference is limited to persons having recovered from CVOID-19 and vaccinated persons. Additional information can be found by using one of the following links:
DeepSec will be at the conference hotel and feature live streams for every track. Some speakers will present remotely. All presentation will be available on site and via the streams. Links for the streams will be sent to all registered attendees of the conference.
DeepINTEL will neither be recorded nor streamed. It will use a closed session only available for registered attendees and the speakers.