Mar 18
23
We are busy with a little housekeeping. Among other things we have changed the way you can access our blog. It is now using HTTP2. We also added encryption and redirect all HTTP requests to HTTPS. Search engines should update their caches as soon as they refresh the pages. Hopefully this does not break anything. If so, please let us know.
The DeepSec blog has been long using HTTP only. This was due to infrastructure constraints. Since future versions of web browsers will give you a warning when surfing to a HTTP site, we decided to change the blog configuration. You might want to do the same before June 2018. Otherwise you might get some enquiries about the security warning.
Next stop: TLS 1.3.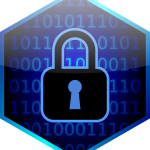 ---
Also published on Medium.